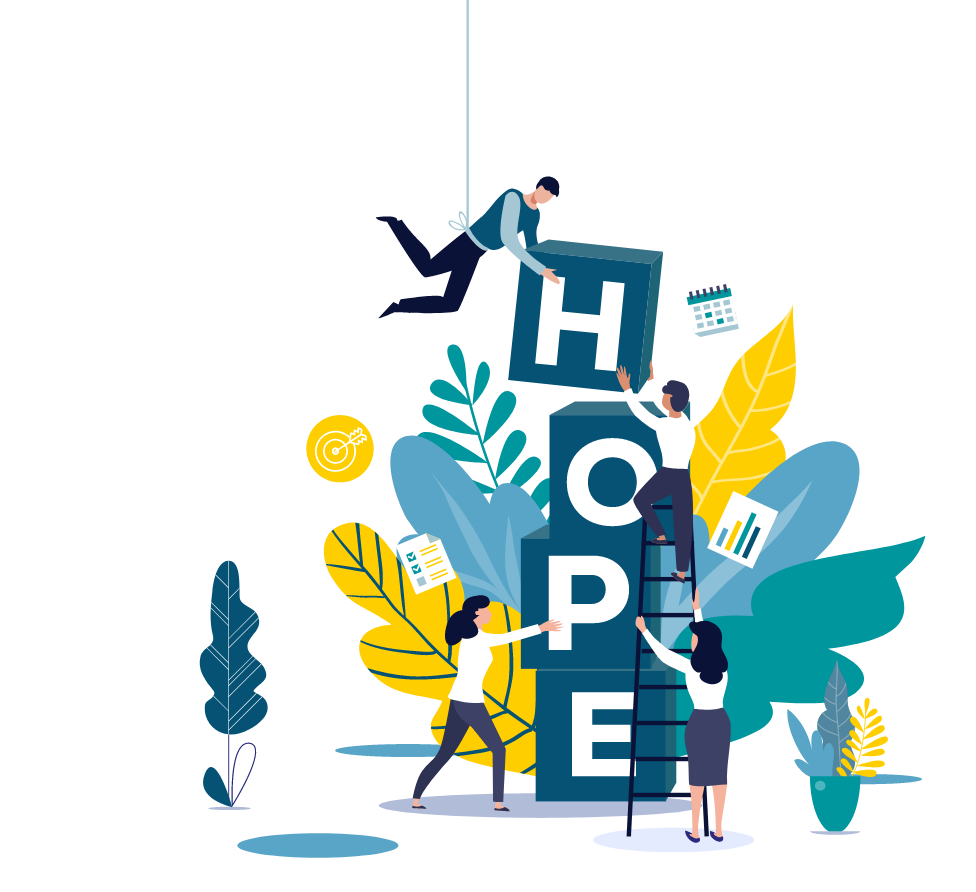 WhatGives is a community of people working together to make society stronger and greater.
A small set back can change the course of a life. Money for a new car battery can keep someone employed. The cost of one semester's books can keep someone in class. A piece of equipment could jump start a new business. It doesn't take much to do much.
WhatGives exists to provide financial assistance to individuals in times of crisis, focusing on employment and education.
We believe that many individuals are one small financial crisis away from negatively impacting their ability to obtain or maintain employment, education or training. Together, we believe we can change this!
How It Started
The idea behind WhatGives started with a phone call between two friends in 2015. Scott and Larry would talk nearly every day and on this particular day Larry was unusually despondent. As a full time student at North Carolina State University, Larry was within one year of graduating with a degree in Architecture. Unfortunately, on this day an unexpected alimony bill came and Larry was facing the dilemma of how to pay the bill. Without any family available and no access to other financial options, Larry was about to make a decision that would effect him for the rest of his life. He was about to drop out of school so that he could work and pay the alimony bill.
"How much is the bill?" Scott asked. In Larry's situation, the finacial shortfall was all of $350, a sum which Scott gladly would have helped with, knowing Larry's character and trusting that he was going to use the money to pay the bill and stay in school.
In the end, Larry was given the $350, paid the bill, stayed in school and graduated with a degree in architecture from NCSU in 2016. He is currently employed at a firm in Raleigh.
WhatGives was born from this phone call and this interaction between two people. We realized that there are many individuals that are one small financial crisis away from making a decision that will negatively impact them for years. We set out to find these stories and achieve our goal of helping individuals advance through education and employment. Who We Are
WhatGives was founded in 2015 and is a non-profit organization whose primary mission is to provide small-sum (between $100-$1000) financial assistance to individuals that have a crisis which can negatively impact their employment or education stability. WhatGives was founded on the following beliefs:
The belief that money, particularly access to money during critical times, can be the difference between life success and failure.
The critical role that education and training plays in an individual's earning potential.
The value of consistent and quality employment and the positive impact it has on the individual, the family and society.
The strength of a trusted network of friends and colleagues to help each other help each other.
Trust Circles
WhatGives prides ourselves on our ability to identify those candidates who are most likely to use the money for the intended purpose. We accomplish this through our innovative '"Trust Networks" which start with our Board of Directors and flow outward to a connected web of trusted people whose referrals we can trust when allocating funds. We believe strongly that these trust networks, built on intimacy and connection, are key to assuring that good people continue to help good people.